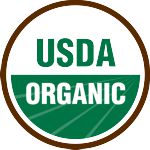 Organic Certification
---
---
FAQs:
Q: What is Organic Certification?
A: Organic certification verifies that your farm or handling facility located anywhere in the world complies with the USDA organic regulations and allows you to sell, label, and represent your products as organic. These regulations describe the specific standards required for you to use the word "organic" or the USDA organic seal on food, feed, or fiber products.
Q: Do I need to become certified organic?
A: According to the USDA, operations (farms, handlers, processors, etc.) that sell in excess of $5,000 worth of organic products per year, and vendors who handle (package, stock, etc.) and sell products online (not brick-and-mortar) or otherwise deliver organic products should all be certified."
Q: What are the steps to become Certified?
For more information on steps to become certified, call us at: 1-855-757-7374 or (248) 519-2523.
Q: How does going organic influence my production or farming?
A: Organic generally will influence your:
Inputs (ingredients, seeds, etc.)
Sanitation Processes
Pest Control Program
Shipping & Receiving practices
Q: What is the cost associated with becoming certified organic?
A: As with all other types of certification, costs depend upon the size, type, and complexity of your operation. PJRFSI is happy to offer free certification quotes to give a more custom-tailored answer to this question.
Q: Give a brief outline of Organic Production & Handling Standards.
Q: Can GMO's be used in Organic Products?
Q: Help me to understand the Organic label guidelines?
---
USDA NOP Reference Documentation
---
International organic certification may have additional requirements please see the USDA's International Trade webpage for further information https://www.ams.usda.gov/services/organic-certification/international-trade."
For more information on getting your operation certified as USDA Organic or to receive a free quote, contact us at: 1-855-757-7374 or (248) 519-2523 for a Project Manager in your area!