Organic Certification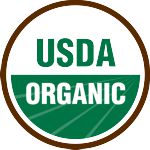 In addition to its other food safety and quality standards, PJRFSI proudly offers USDA Organic Certification! The familiar USDA Organic stamp is an assurance to customers shopping for any product that the operation where the produce was sourced conformed to the USDA's high standards. Earning this sort of recognition from consumers can be exceptionally helpful to producers of all sizes and scales.
---

PJRFSI is now a part of the
Accredited Certifiers Association!
---
Organic certification is typically a simple five-step process:
Organic processes are adopted and implemented, a USDA-accredited certifying agent is selected, and an application/fees are submitted.
Certifying agent reviews application and practices to verify compliance.
On-site inspection of the operation is conducted.
Certifying agent reviews the application and inspection reports to determine compliance.
Organic certificate is issued.
Once certified, a farm or business must go through an annual review and inspection process to maintain certification.
FAQs:
Q: What is the cost associated with becoming certified organic?
A: As with all other types of certification, costs depend upon the size, type, and complexity of your operation. PJRFSI is happy to offer free certification quotes to give a more custom-tailored answer to this question.
Q: Is there a transition period?
A: Yes – no prohibited substances may have been used on land used for production of raw organic materials within the past three years. If the three-year period has not been fulfilled, no claims of "organic" may be applied to the product and USDA seals may not be used.
Q: Do I need to become certified organic?
A: According to the USDA, operations (farms, handlers, processors, etc.) that sell in excess of $5,000 worth of organic products per year, and vendors who handle (package, stock, etc.) and sell products online (not brick-and-mortar) or otherwise deliver organic products should all be certified."
---
USDA NOP Reference Documentation
---
International organic certification may have additional requirements please see the USDA's International Trade webpage for further information https://www.ams.usda.gov/services/organic-certification/international-trade."
For more information on getting your operation certified as USDA Organic or to receive a free quote, contact us at: 1-855-757-7374 or (248) 519-2523 for a Project Manager in your area!